Mission of remembrance
Via the content of our exhibitions, establishing a collection of archives (part of which can be consulted in our Resource Centre), holding colloquia and putting on temporary exhibitions are all part of this mission.
La Coupole was also behind the Livre des 9 000 déportés de France à Mittelbau-Dora (Book of the 9,000 deportees to Mittelbau-Dora from France), published by Cherche Midi. This work, the fruit of two decades of research, sets down on paper a significant part of the history of the Deportations from the Nord-Pas de Calais.
Mission to spread scientific knowledge
Via the 3D Planetarium, our exhibitions and events revolving around space travel and the Universe.
Mission of education
Combining the disciplines of History and Science, each year our education department concocts a range of activities for schools and teachers. La Coupole is a favourite destination for schools in the Hauts-de-France region, and is visited each year by thousands of schoolchildren from the region and further afield.
Mission to foster good citizenship
By upholding some basic values for maintaining social harmony, La Coupole strives to defend the principles of democracy and the Republic, embodied in its "Centre for Information and Awareness Raising in Education and Good Citizenship".
Orientations
In accordance with its missions, La Coupole seeks to initiate actions for the development of partnerships with structures that share the same values.
Goals
Support

La Coupole

in its general organisation and specific missions

Contribute to enriching our museum
Uphold and share our values
Give meaning to your commitment to society and to the community
Link your company name to an exceptional cultural and remembrance site
Examples of projects supported by our sponsors
Biographic directory of Nord–Pas-de-Calais resistance members

Acquisition of items for our permanent collection

Digital enhancement of the museum

Contributing to future temporary exhibitions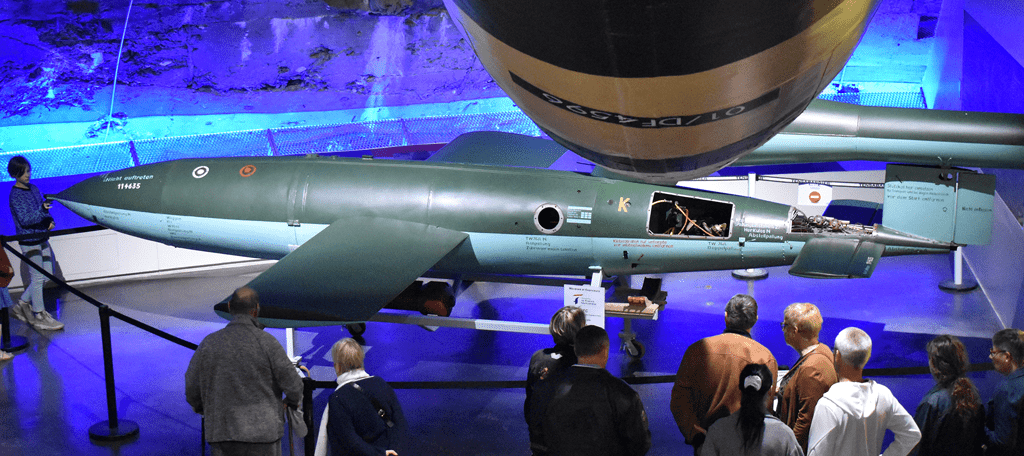 You can support the V1 acquisition and restoration project by making an online donation on the Fondation du Patrimoine website here.
Sponsorship benefits
Priority access to our facilities and events
Private tours of the History Centre

Behind-the-scenes tours
Planetarium projections (current films and previews)
Invitations to all our events (opening nights, conferences, shows, etc.)
Private use of our reception areas for your business events
Special rates for your employees
Far-reaching publicity for your business
Your company name will be promoted in our various media communications, such as our website, social networks, and schedules of activities, as well as within our organisation. It is worth mentioning that La Coupole attracts over 140,000 visitors each year.
You would also benefit from exposure at events for which specific promotional media is produced.
Join our current sponsors
La Fondation du Crédit Agricole Hauts-de-France

and

La Fondation du Crédit Agricole Pays de France

are working with us on a project to develop augmented reality tablets

La Fondation d'Entreprise de la France Mutualiste and La Compagnie Française de Chaudronnerie for the acquisition, transport and installation of a real V1 rocket under the dome of La Coupole
Sony, who is supporting our acquisition of new screens displaying information about the 3D Planetarium
Cherche Midi who has published our Livre des 9 000 déportés de France à Mittelbau-Dora
Skip to content